C alifornia M odified P ullers A ssociation
C.M.P.A.
Even though the club officially disbanded Dec 31,1999, we think it's important to maintain this site Most of us are still active around California and Nevada and some have even gone as far as Indiana! You'll also see, a few who have decided to hang it up and move on to something else. In the meantime.....enjoy the site!

Members & Trucks


to email us....Catch me If you can!!!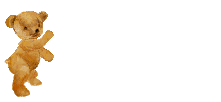 WOW! We've had






visitors!!
Created on 4/7/99. Edited by CHamm on 3/31/01